The confocal Raman imaging system alpha300 from Witec offers the unique ability to acquire chemical information non-destructively with a resolution down to the optical diffraction limit. 
Specifications/Capabilities
Automated, non-destructive confocal Raman Imaging with lateral resolution of 200 - 300 nm. 
Hyperspectral imaging with the information of a complete Raman spectrum at every image pixel. 
Depth profiling capabilities with high spectral resolution.
Ultra-fast Raman imaging option with 0.76 ms integration time per spectrum.
532 nm and 785 nm excitation laser modules
Applications
Optical spectroscopy
Surface imaging
Photoluminescence
Hyperspectral Imaging
Dark Field Imaging
Optical Profilometry
Resources
Please make sure to acknowledge MIT.nano Characterization in any publication, presentations, and patents involving results originated from the use of the WITec alpha300 apyron Confocal Raman at MIT.nano Characterization Focus Facilities or through assistance from MIT.nano staff.
Suggested language: " This work was performed in part in the MIT.nano Characterization Facilities"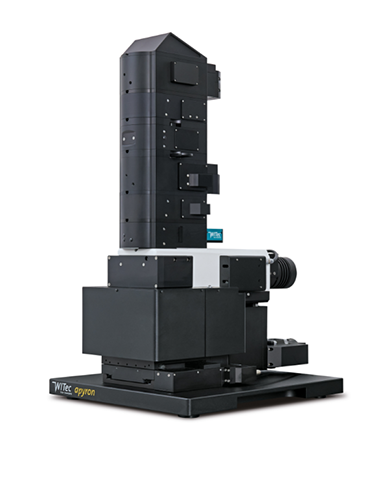 Location
12-0195 (EM12)
MIT.nano (basement level)
60 Vassar Street (rear)
Cambridge, MA
Rates/$
 
Self use 
($/hr)
Staff assisted 
($/hr)
MIT Academics   
52.50
137.50
Other Academics
75.00
196.00
External               
225.00
588.00