Your cost object (also referred to as a "charge allocation") must be approved before your MIT.nano services can be activated. Follow these steps to check and resend your request to the cost object owner if needed.
1. Log in to nanolms.mit.edu/mumms and select View Your User Information.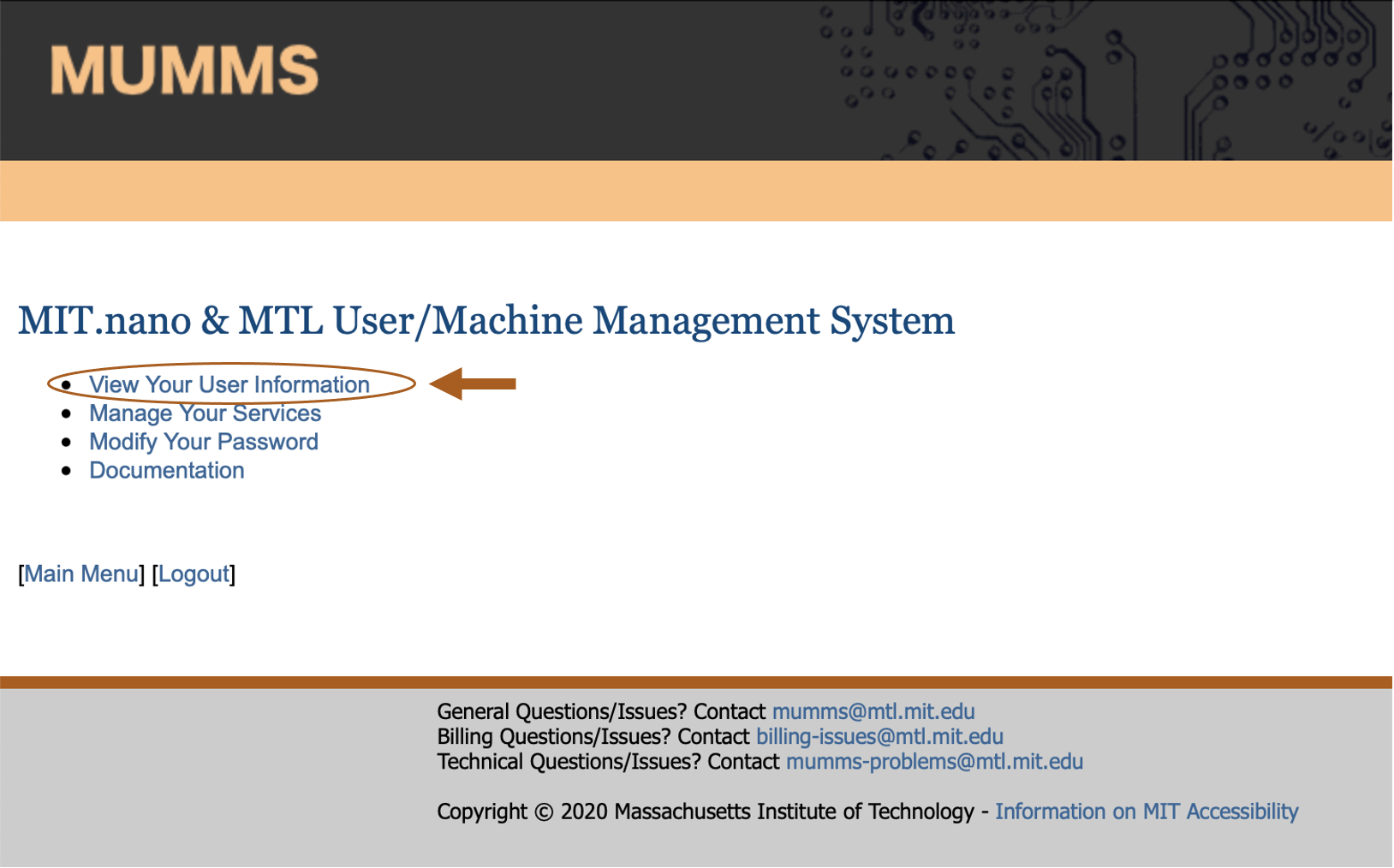 2. Approved cost objects will appear under your "Charge Allocations." Select view/modify to see details.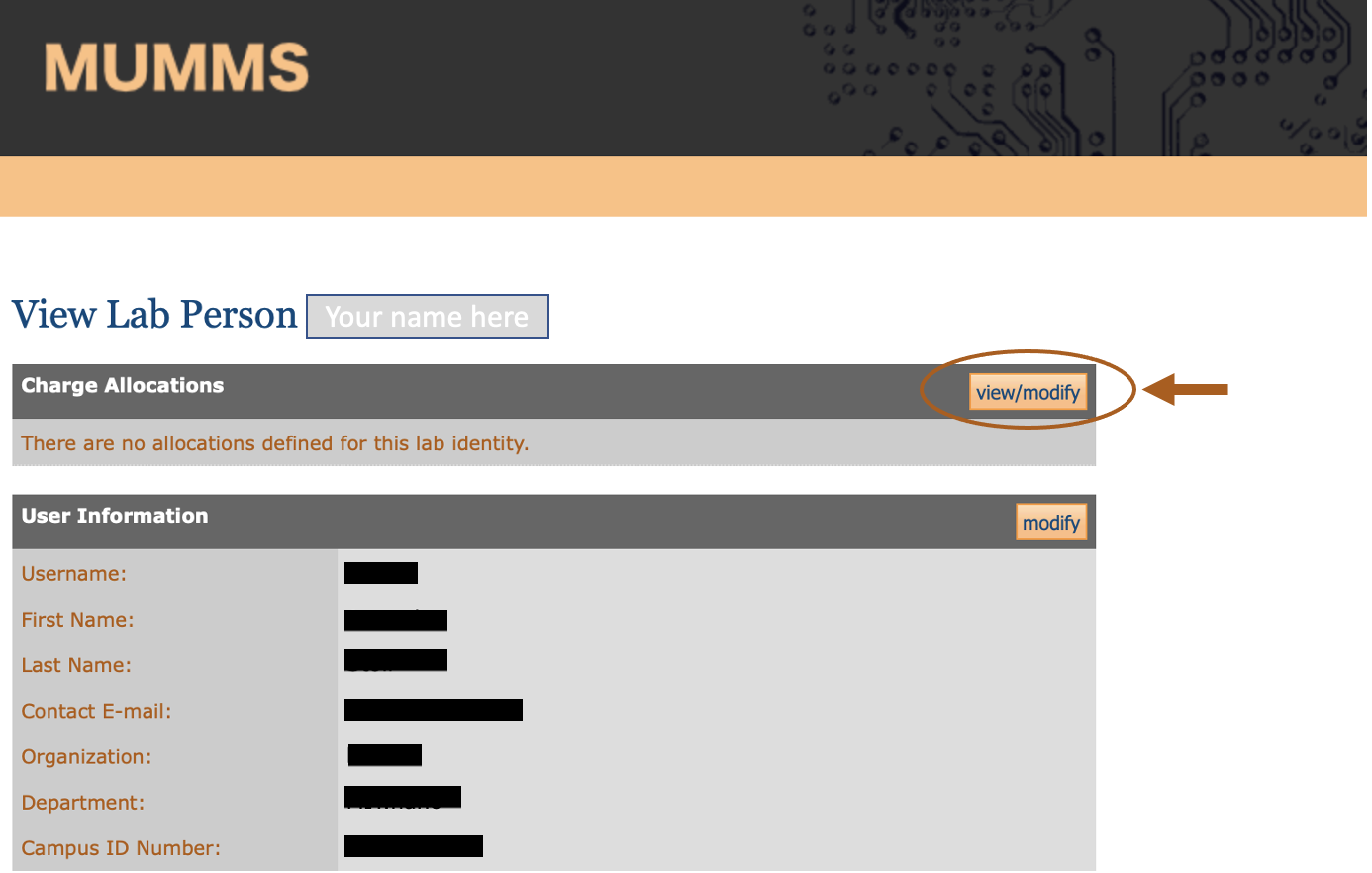 3. Confirm you have entered the correct cost object. Check that the send email box is checked. Selecting Continue will send an email to the cost object owner.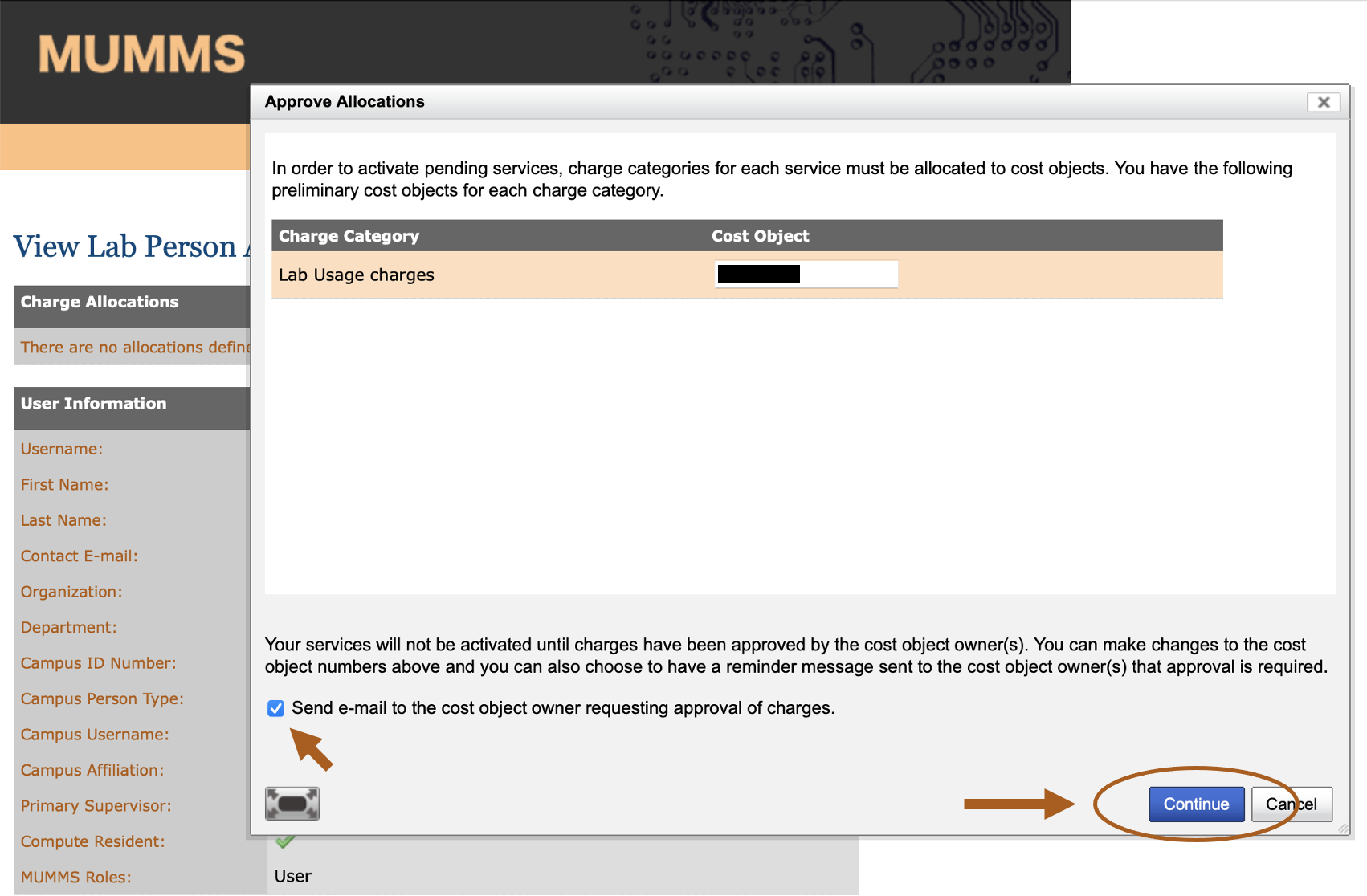 4. A confirmation box will appear indicating you have notified the cost object owner of your pending request.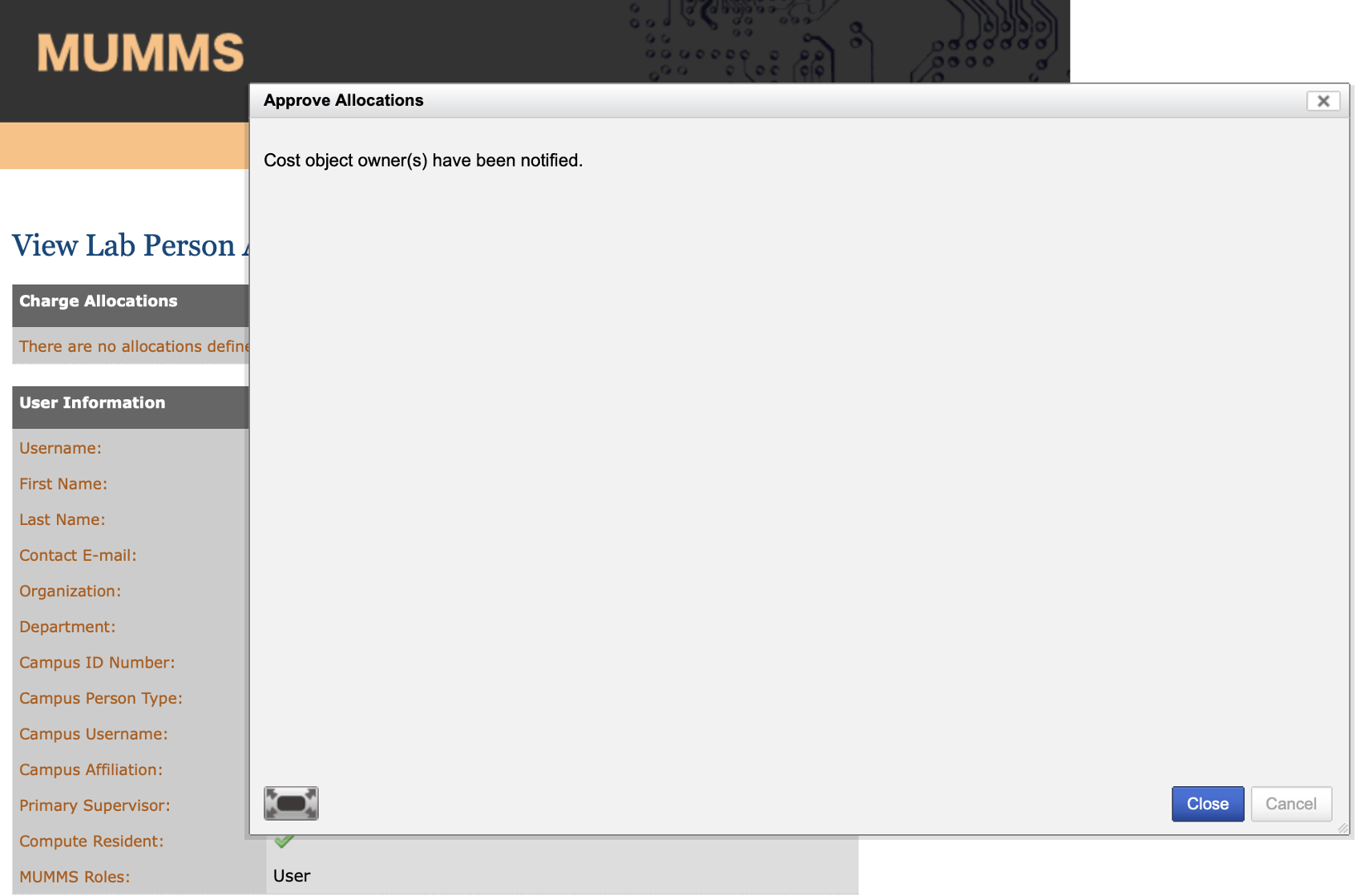 If you need to change a previously approved cost object, please contact the MIT.nano financial officer.