Augmented reality (AR) is a promising new technology with the potential to revolutionize collaborative design and learning. It can also be used to give individualized feedback as a person is moving around without completely eliminating the surrounding visual cues (e.g. virtual reality). Students and researchers can explore these questions at the Immersion Lab with AR-capable head-mounted displays.
Microsoft HoloLens 2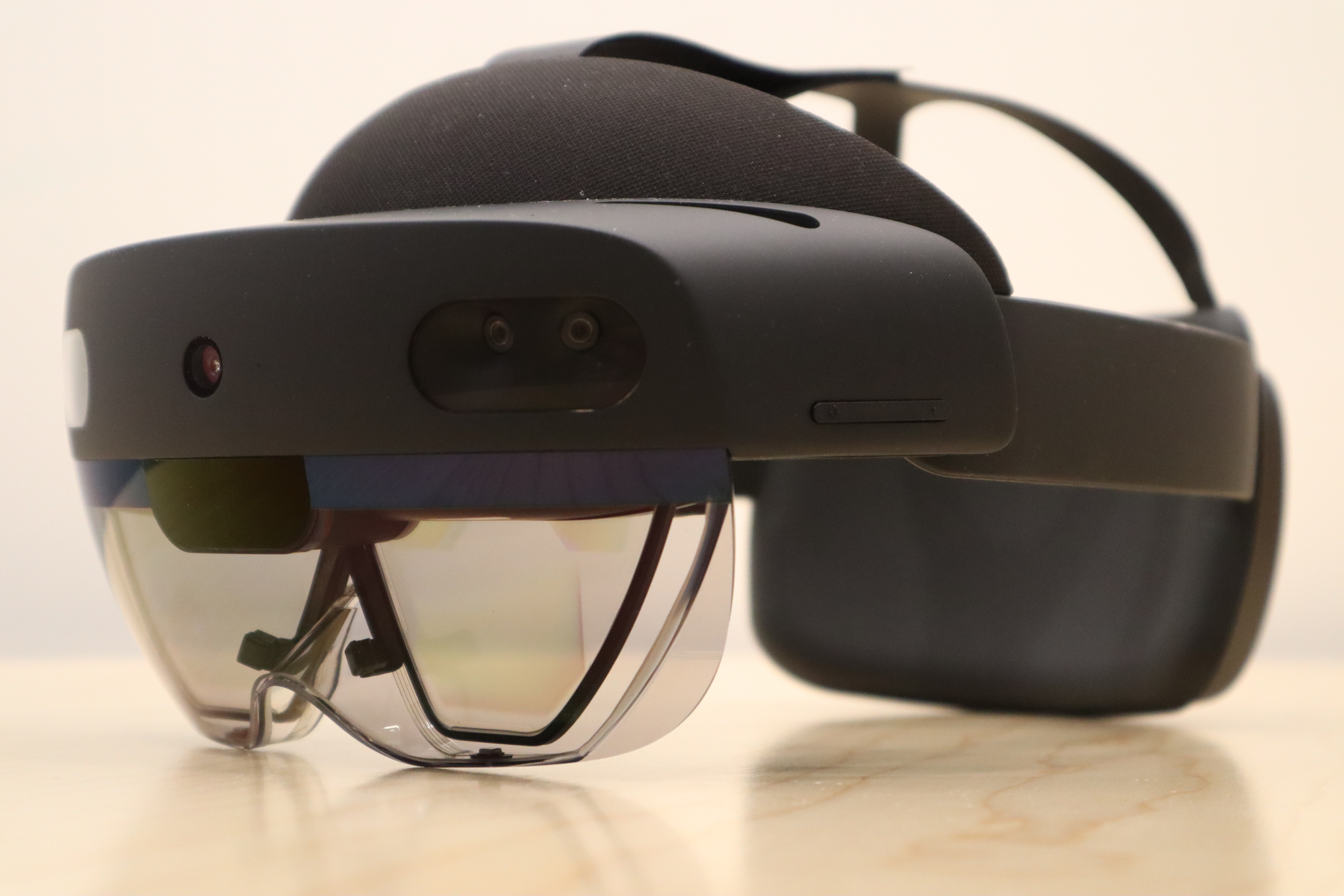 The HoloLens 2 is an untethered mixed reality device with apps and solutions that enhance collaboration.  Read text and see intricate details on 3D images. Touch, grasp, and move holograms in ways that feel natural—they respond a lot like real objects. Move freely, with no wires or external packs. The HoloLens 2 headset is a self-contained computer with Wi-Fi connectivity. Read more from Microsoft.
Varjo XR-3 Headset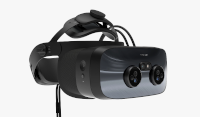 The mixed reality Varjo XR-3 headset allows you to switch between XR, AR, and VR in a single headset. Inside-out tracking allows deployment without requiring base stations. Hand tracking and eye tracking are integrated. The XR-3 offers low-latency, 12-megapixel video pass-through technology and depth awareness powered by LiDAR. Read more at Varjo.
Meta Quest Pro Headset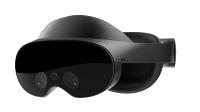 The Quest Pro is designed for VR and MR with high resolution passthrough and self-tracking hand controllers that provide haptic feedback. It features a slimmer optical stack than the Quest 2 headset and counterbalanced design for improved ergonomics. Hardware includes 10 VR/MR sensors, spatial audio, 256GB storage, 12GB RAM, and Snapdragon XR2+ processor. Read more at Meta.
---
Many application areas utilize augmented reality. See what you can do with these tools for: