The MIT.nano Immersion Lab space, itself, is ideal for creating content—artistic, educational, or illustrative. The Immersion Lab offers a variety of tools and accessories to assist with photography, video production and editing, and 360° content. Some of these tools can also be used outside the Lab.
Ricoh Theta V & Ricoh Theta Z1 360° Cameras
The Ricoh Theta 360-degree cameras can shoot photos and videos of an entire space with a single push of a button. Capabilities of this camera include: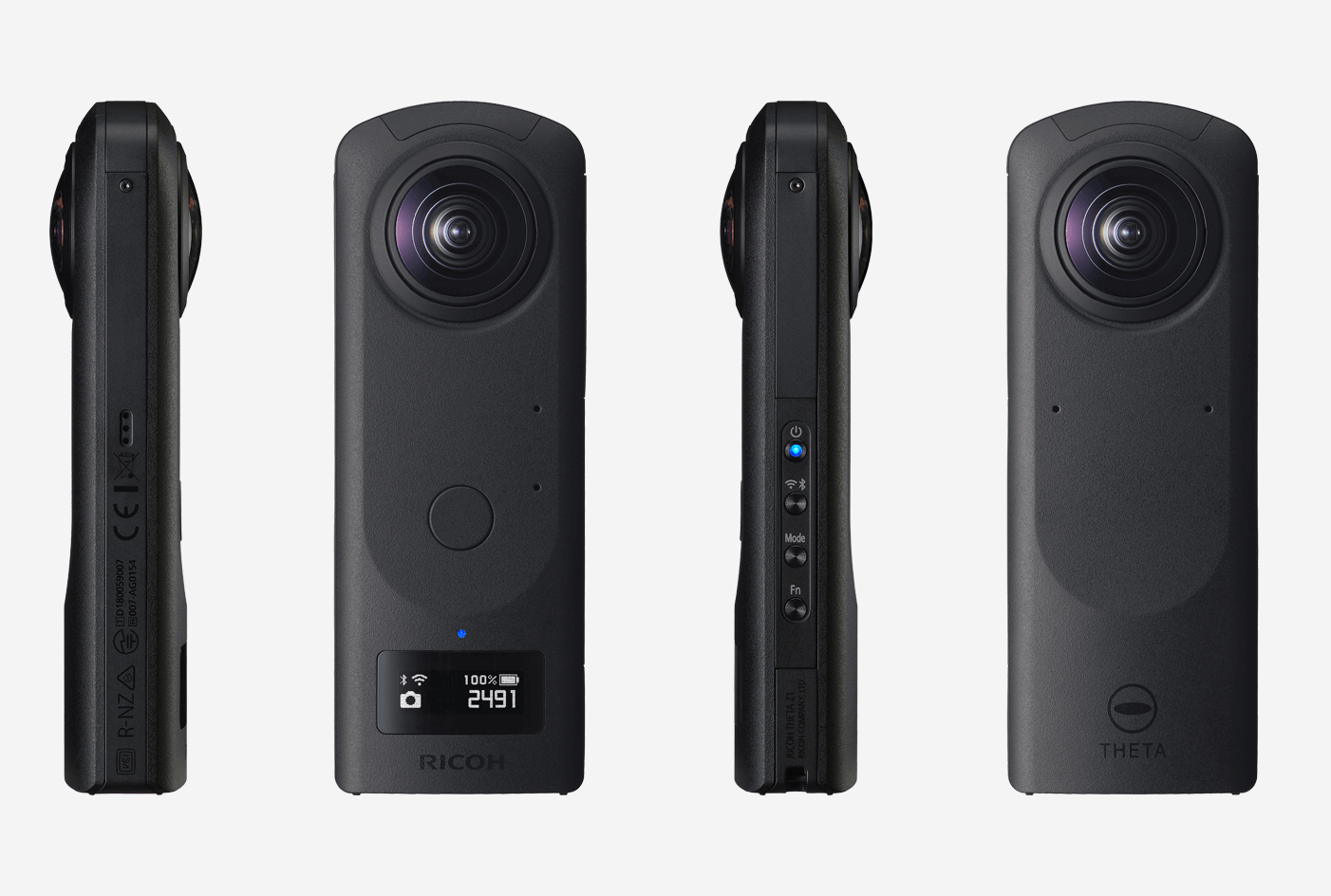 Recording of natural 360° images using still image shooting and highly accurate image stitching;
Superior noise reduction performance;
A lens unit that reduces ghosting, flare, and purple fringe;
360° live streaming in 4K;
Four microphones built into the camera to independently record sound from 4 different directions when shooting video.
The MIT.nano Immersion Lab also has several monopods that pair with the 360° cameras.
Lighting kits & green screen
Stage your own video background or virtual reality setting using green screen and lighting kits.