Through a partnership with the Center for Clinical and Translational Research (CCTR), Immersion Lab users have access to a wireless sensor system to study physiological and behavioral human responses.
Wireless sensor system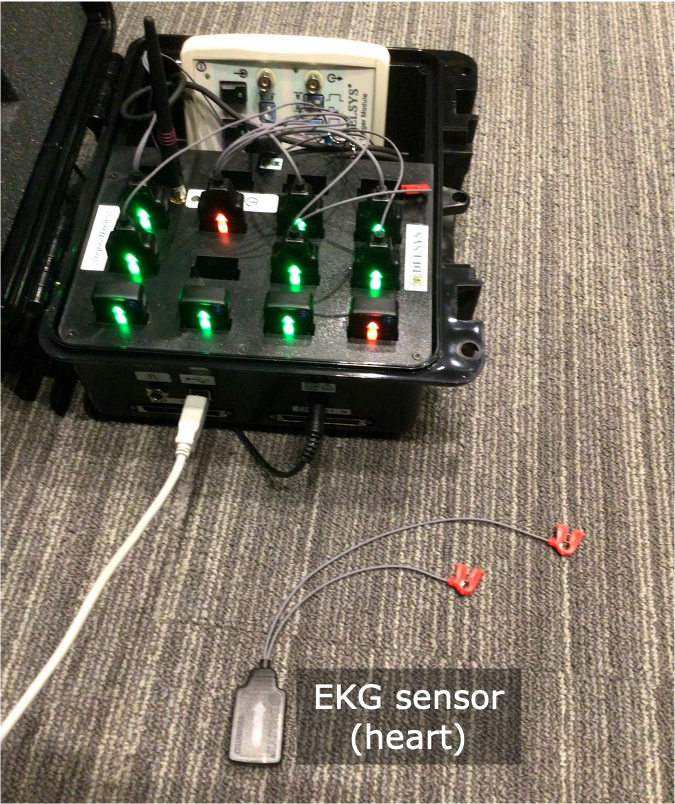 This wireless sensor system for physiological measurements is equipped with muscle, heart, acceleration, and force sensors.
Below you can see a researcher jumping rope while wearing the EKG sensor. The chart at the bottom shows electrocardiogram (EKG) signal from the wireless sensors, signal from the onboard accelerometer, and a signal from the onboard gyroscope.